Old clocks, they tic, they toc and provide a faint yet certain and familiar tempo. But funky junk that tics and tocs like old advertising and school clocks are often found in disrepair. Relics whose time has passed. Absent a degree in Horology (clock and watch making) they are engineering puzzles beyond the scope of the average "fit-it" skill set. We have a solution!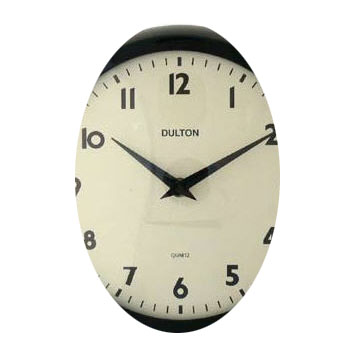 We are not "funky junk" purists when it comes to old clocks. If we love the clock housing, its face or the whimsical levity it adds to a kitchen wall . . . we cut the cord, loose the electric clock motor and make the hands turn with a battery powered quartz clock.
The single best source of clock parts and works are found at KlockIt.com. Call KlockIt's 1-800 number and they will stay on the phone with you for as long as it takes to ensure that what you order will make your piece of funky junk tic and toc again.
Whether you are spending 5 dollars or 500 dollars to fix your funky old clock -- bar none KlockIt's customer service is the best in the industry!
So open up that box in the garage, retrieve that piece of funky junk, call KlockIt and make your funky junk tic and toc again!