Several years ago my mother-in-law sent home a tattered old box of paper dolls. Paper dolls she actually played with. She's was born in 1938, you do the math.
Now I could have just shoved them in a clear poly bag and slapped a price tag on them. I didn't . . . because . . . well, I'm not really sure why. I just didn't.
Early in the fall they surfaced and I knew exactly what to do with them . . .
I contacted Marie Shoup of Lost and Found Cards and asked her if she could take this box of tattered old paper dolls and make a few cards for a gift for my mother-in-law, Gayle, and her sister, Janet.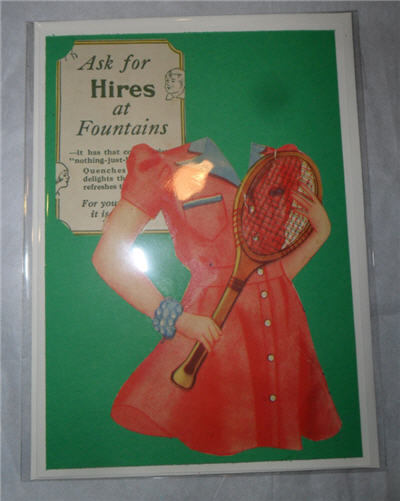 They are simply darling and come with a wonderful story that both Gayle and Janet can share.
I can't wait to hear Gayle and Janet's response to them . . . tickled I am sure but they both tend toward the sentences with lots of affirming adjectives.
I love this one!
Lost and Found cards can always be found at the Roxy Theatre Antiques in Historic Downtown Kennewick, WA and you can find them here too!