One of the cateyegirls recently moved to Lynden into Timeless Treasure at 404 Front Street in Lynden, WA. She sent us some pics . . . Pyrex pics!
The thing is . . . one piece of pristine vintage Pyrex simply won't do when you can have 38!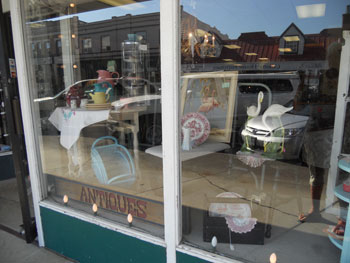 Mid-century flamingos and Pyrex . . . two of our favorite things!
The shop has a little of everything . . . classic antiques as well as the weird and the wonderful!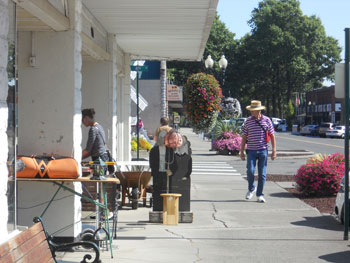 And Lynden has a certain charm only found in an old town with sidewalks :)
And, I am tellin' ya' . . . the hanging baskets in Lynden are pretty darn impressive!
That should inspire a little day trip to Lynden . . . even if you are on your way to somewhere else.